OH BOY, I thought changing this web site monthly would be a piece of cake. Retirement has affected my life in many ways. Deadlines and burning the candle at both ends have been transformed into – there is always tomorrow! Everyone assumes that I fish every day; however, I have only fished five times this spring. The question I keep getting is "what do you do all day." I can never come up with a specific answer but my days are filled without any problem.
So much has happened since the beginning of the new year I don't know where to start.
TRIP TO SOUTH TEXAS
In January we found 10 days during which we could leave town and miss only one of Chad's Norman North ball games. For 16 years we have promised Gene and Kay Braught that we would visit them, so we headed south to Weslaco, TX. Gene just finished his 10th year as mayor of Weslaco and those of you who know Gene and Kay, understand when we tell you "Red Carpet/VIP." hospitality was extended to us. We toured "the valley." and crossed over into Mexico with two great guides. Even had a Mexican meal or two or three or…!
Gene and Kay were in Norman recently and celebrated their 60th wedding anniversary. They are staying in Weslaco and have purchased a new condo that is perfect for their needs today. For those who might wish to contact them, their address is: 1204 S. Border #608 – Weslaco, TX 78956.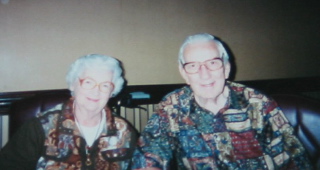 While in Weslaco, Gene and Kay took us to Harlingen where we had dinner with Jim and Pat Keltner. Jim was a member of the Pride in 1976 & '77 and graduataed with a Bachelor of Music Education in 1979. Since that date he has been highly successful with his bands in Harlingen. Pat was in the Pride Flag Corps in 1977 but motherhood did not allow her to finish her degree at OU. She also works in the Halingen Public Schools. While there, Jim and I "wet a line" in the gulf and had a great day together. Pat and Jim's son Benjamin is finishing a music education degree at UT and has been a member of the Longhorn Band. That was a hot topic of conversation during our visit. I am certain that if Benjamin is anything like his father and has inherited the "Sooner traits" he will be a fine educator regardless of his present loyalties.
ON THE ROAD AGAIN
In addition to our trip to Weslaco in January, we have traveled home to Washington, Illinois twice this spring. I did a honor band at Bradley University in April. We took "HaRV" which made it convenient for Karen to go. We spent time with our mothers and family members. In June we returned to Washington for the Ebert family reunion.
CHAD'S COACHING UPDATE
Chad had a great year with his boys' team at Norman North. In a year when he thought they "might win three games," the team won 15 games (highest in school history) and won the regional tournament. They came within one game of going to the State tournament again.
While we were in Illinois we called home and were told an article in the morning paper stated that Chad had resigned his position and had given no information on where he was headed. For an update go to:
STACY'S ANNOUNCEMENT
Stacy has announced that she and her "significant other" have decided to marry. At first the wedding was to be next April; however, the date has been changed to New Years Eve. I don't know if I can stay up that late but somehow I think I will make it. Needless to say, Karen and I are very excited and very happy for Stacy.
Michael Wehrenberg is a fine young man from Kingfisher. They work together in the University Media Department at OU. Stacy is Office Manager and Michael is Production Manager for the student newspaper. Michael has a great sense of humor and we decided if he can be around the Thrailkill clan for a few months and still wants to go through with this, he has our blessing.
NEW ENGLAND TRIP
I have had great time planning a 58-day tour of New England. Those of you who have traveled with me realize my itinerary will be planned down to the minute. Neither Karen or I have been back east and look forward with great anticipation to seeing the beauty of the east coast and all the historical sites. The major question is, how will Karen take to being away from our grandchildren for that period of time. And speaking of grandchildren…
Shelby will be four on September 2 and Brayden just celebrated his first birthday June 26. Naturally we are not too proud of them. Maw Maw and Pa Pa just purchased a new toy – a digital camera! You can plan on more photos on this web site in the future.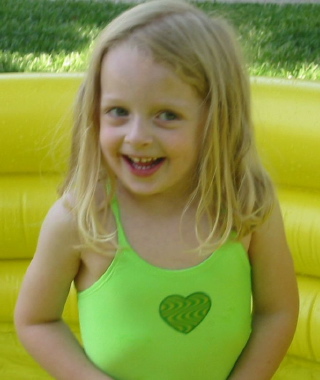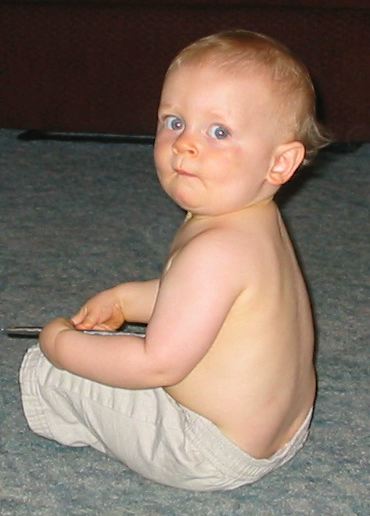 ---
A SPECIAL THANK YOU NOTE in connection with my retirement. Click here
---